Elite Raw Zinc Coated Galvanneal Steel Toilet Cubicles
Oaks Restaurant & Bar, Nottingham, part of the PPHE Hotels Group provides washrooms with a difference. The 'cold storage' look includes full height 'freezer room' entrance doors (by others) and raw zinc coated galvanneal steel toilet cubicles by Hadrian. Full honeycomb core doors, panels and pilasters are structurally reinforced with 25mm cell honeycomb bonded from top to bottom and edge to edge throughout their entire core. The honeycomb reinforcement enhances strength, sound absorption, and overall impact resistance.
Steel clad walls, stainless steel sink troughs and naked industrial light bulbs complete the stripped back, raw appearance.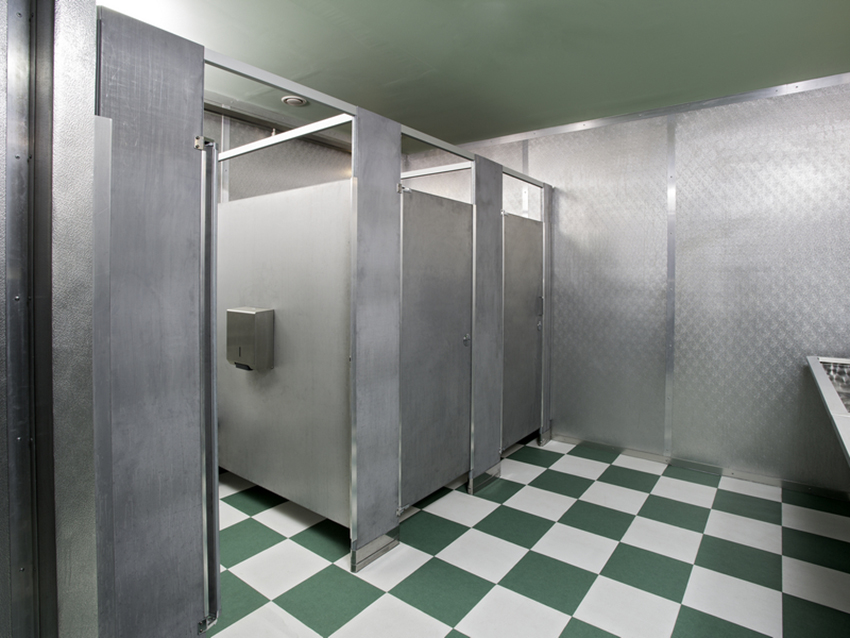 Relcross Sales and Marketing Director, Stuart McMaster, said 'Modern plastics, laminates and phenolics are surprisingly durable although it is true that nothing really matches the ultimate durability of steel. Many companies are realizing that the whole life costs of high quality washroom equipment are considerably lower than less robust and less stylish options. We're confident that Oak's cubicles will continue to perform and look great for many years to come.'